Welcome to Mercury Class
Mrs Morris is our class teacher
Ms Hinchcliffe is our teaching assistant
Click here to see what we are learning about in Mercury Class this term!
Things to Note:
Children can bring a healthy snack in from home to eat during morning playtime (fruit is preferable).
PE is on Wednesday and Friday.

Spellings will be given out and tested on Mondays.

Homework will be given out every Friday, this is then d

ue in the following Thursday.

Millennium Wood
We had a fabulous time during our visit to Millennium Wood, in connection with our topic 'Robin's Recruits'. We sketched some of the trees in the woodland, worked in small teams to build dens to shelter in and tested our hand made bows during a re-enactment of an outlaws battle. Our thanks go to Fraser, Josh and Ms Herrington for coming with us.
Everdon 2017
Wow! What a fabulous time we had at Everdon Outdoor Centre this year. We had a real variety of weather to deal with, but as all the children were always dressed in their protective clothing they were able to take part regardless of what the weather threw at them. They were beautifully behaved, polite and engaged fully in all the activities planned for them. Well done everyone!
Welcome back and Happy New Year!
Mrs Morris and Miss Hinchcliffe would like to say thanks for all the cards and fabulous gifts received before Christmas.
Christmas football!
At the end of term, we had a fun football match with all players wearing Santa hats! Everyone who played had lots of fun and demonstrated the Spirit of the Games values; well done everybody!
Christingle 2016
We made our Christingles, together in class, thinking carefully about all the different parts and what they represent. We then, as a school, walked to St Margaret's Church to share a very special service.
Peter and the Starcatcher
We went with the other classes in Key Stage 2, to watch Peter and the Starcatcher at the Royal & Derngate theatre in Northampton.
This is what some of the children had to say:
"I liked it when the Captain won the battle with Black Stash!", Chloe.
"It was weird; men dressed as mermaids", Toby.
"I liked it when the men all dressed up in dresses as rainbow mermaids", Rosie.
Safe to say we all thoroughly enjoyed it even though it was different to the normal Christmas production; the children had a fabulous time.
D & T - Chariots
We researched, designed and made Roman chariots. We thought carefully about the design and what materials we could use for each part. We then carefully measured and made the axles and framework from wood using tools and a hot glue gun to fix the parts together. We made the cages from card, which we decorated with Roman inspired designs.
The Celts V the Romans
This week we have been learning about Boudicca. We re-enacted a battle between the Celts and the Romans to inspire our poetry writing.
Dramatising the story of Romulus and Remus
This week we are re-telling the legend of the origin of Rome; to help us with our writing we dramatised the story first. We listened carefully to the feedback from our classmates, then planned and wrote our own versions.
Welcome back!
Welcome back to school, we hope you have all had a fabulous summer are well rested and ready for the new academic year.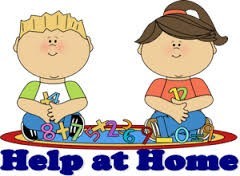 Fantastic resources to support learning and homework activities