Mrs Brennan is the class teacher.
Ms Herrington and Mrs Fisher are the teaching assistants.
Things to Note:
Homework and spellings will be issued on a Friday.

Maths/English homework should be returned in on a Thursday. Creative homework from the 'menu' is due as and when children have completed a piece.

Number bonds / Timetables will be continuous using their cards. (when your child has learnt a set they can ask to be tested)

A spelling test will take place every Friday morning.

Reading books will be changed on a Thursday.

PE will take place on Monday afternoon and Friday morning (Please ensure your child has an indoor and outdoor PE kit)
Our topic this term is... African Adventure
Click here to see what we are learning about this term.
To kick start our topic we went on Safari. We had binoculars and were looking out for different animals in Africa. Our tour guide told us lots of facts on our journey. When our journey finished we created some big animal artwork using different art techniques including; finger painting, collage and pastels. Here are some pictures for you...
Autumn 1's topic was ... Where my wellies take me...
Click here to see what we were learning about.
Wellie Wednesday (27.9.17):
This week in our wellies we have been wellie wanging....
Wellie Wednesday (20.9.17):
This week in our wellies we had a go at making faces using natural objects. Also this week we had a go at creating a piece of art inspired by Andy Goldsworthy.
Wellie Wednesday - trip to the Woods
Our wellies had a fantastic time taking us to the woods to kick start our Wellie Wednesday's. Just like Pippa, in the story by Michael Morpurgo, we were looking out at all the wonderful nature around us. As it was Roald Dahl day we enjoyed a snack and listened to some of Fantastic Mr Fox on arrival. Then we played hide and seek with Mr Fox, testing out our directional language. We even tried it blindfolded which was quite tricky. After that we headed up to Millennium woods where we were inspired by Andy Goldsworthy's artwork. We collected objects in a range of colours ready to start our art work back at school. Here are some picture for you to enjoy...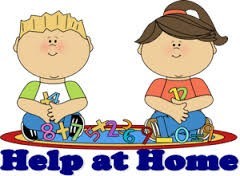 Fantastic resources to support learning and homework activities