Our beach day was amazing! What a super finish to the school year!
Please click here to download the HOMEWORK grid for this term. We would like the children to complete at least 2 pieces of homework. Please present this in their homework books if possible.
Please click HERE to download our termly newsletter.
Welcome to our class page for Year One.
Mrs Faupel and Mrs Rhodes are our class teachers.
Our teaching assistants are Mrs Hardbattle and Mrs Fisher.
Important Notices
We are very fortunate to have a specialist Kwik Cricket coach teaching the children this term. Please make sure they have suitable outdoor kit each Tuesday this term.
Please remind your child to drink water in school to keep hydrated this term. We want the children to drink regularly and encourage them to take ownership of this. We will remind them throughout the day.
As the weather is warming up, a sun hat will be needed in school. Please name this.
Please ensure all your child's uniform and PE kit is named so that it can be returned swiftly to them.
To finish off our theme on Castles, we had a medieval banquet! We made soup, year 2 made bread and Reception made pudding! We all made crowns or helmets and we entertained each other with jokes and stories.
On Wednesday 25th April we had a super day out at Warwick Castle!
Maths
Have you tried logging on to Purple Mash? The site has a wealth of games to try.
Help your child to learn to tell the time (o'clock, half past)
Help them learn to double and halve numbers mentally.
French
Can you listen to the videos and join in?
Outdoor Education
We loved having a campfire outside and we made works of art based on the work of Andy Goldsworthy.
Do you like them?
Science
We investigated what materials shoes are made out of and why those materials are used. We had a go at making shoes out of newspaper and talked about why newspaper is not a good material to use for shoes!
History and Geography
On our walk around the village we looked at old and new houses. We designed our own maps of the village and added physical and human features.
Did you know there used to be a sweet shop and a garage in Crick?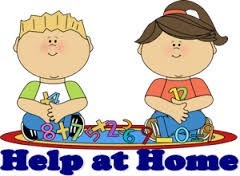 Here are some suggestions of how to help your child at home.