Mrs Brennan is our class teacher.
Mrs Fisher and Mrs Walker are our teaching assistant.
Mrs Baker is our 1:1 teaching assistant.
Please find some information below but if you have any questions or concerns please don't hesitate to contact us on the email addresses below and we will get back to you when we can.
Mrs Brennan - rbrennan@crick.northants.sch.uk
Things to note
Dates for your diary

Children need a water bottle and a healthy snack every day

Children need to have wellies in school, everyday. These can be left at school if this is more convenient for you.

Children need a waterproof coat every day in school.

Children will need to have sun cream applied prior to coming to school (weather dependent)

Children will need a sun hat in school (weather dependent)

PE is on a Monday and Wednesday . At the moment the children are required to come into school in their PE kit including a jumper as we will more than likely be outside for these sessions.

Children will need to bring in their book bag, book and reading record into school every day.

Thursday is forest school day! Please ensure your child still wears long trousers and long tops even when the weather begins to get warmer.

30th October – Autumn 2 term starts for pupils

31st October, 1st November, 7th November, 14th November – New Reception intake open morning (September 2024 starters)

10th November – Remembrance Day activities

13th November – Anti Bullying week begins

13th November – KS1 Diwali afternoon

18th November – Children in Need

13th December - KS1 Christmas nativity – 2pm

13th December – KS1 Christmas nativity – 6pm

15th December – Whole school pantomime

19th December – Christingle service

20th December – House activity

21st December - Christmas Holidays begin

4th January – Spring 1 term starts


W/C 30th October 2023
What a busy week back after half term! We have had great fun learning about The Three Billy Goats gruff. The children have learnt the story using the text map we made together. Ask your child to retell it to you using the image below. We have also been learning about Bonfire Night in our Understanding the World work. We then made some rockets, where the children had to decide how they were going to join the materials together. Some children chose sellotape and others chose glue. We also made some salt dough Halloween decorations have he painted them.
IN PSHE we have started a new theme of valuing differences. Therefore we kick started this by talking about what makes us special!
In Maths we have been learning how to make number sup to three in different ways. we even started to write some calculations.
And as always LOTS of reading!!! The children are making great progress in this and lots of books with words are starting to be taken home. This week your child will have also been sent home a letter about Numbots. Please do let your children play this as often as possible to help them with their Maths skills.
We also introduced our new topic of "superheroes" to the children. We have a new role play area of the Superhero headquarters which the children have loved playing and exploring in. We have had lots of missions!
Have a fabulous weekend and enjoy the fireworks!
This term our topic is...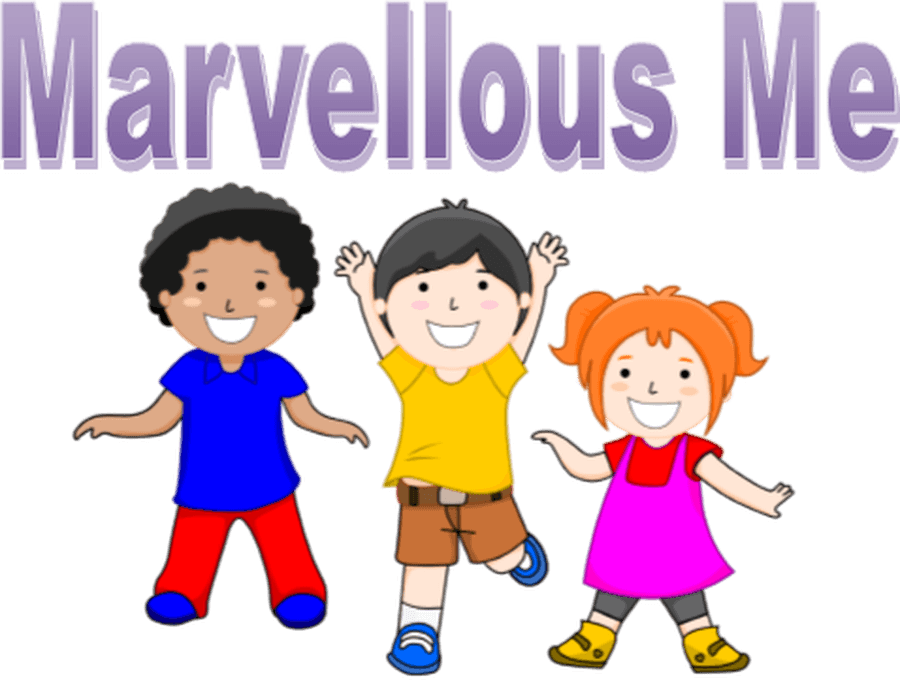 W/C 16th October 2023
This week we have continued our learning about Mr Big and found out that he was not a scary gorilla but was instead a misunderstood character. This week we have continued our learning of letter formation, practising our abracadabra family letters. We have also had a go at writing a short phrase.
In Maths, we have been learning about then numbers 1, 2 and 3. We can recognise these numerals and subitse objects to say how many are there without counting them.
In PE we carried on our gymnastic skills on the big apparatus and have practised our balancing skills by playing the game "popping pirates"
We have been learning about Diwali and how some people celebrate this festival. We compared this celebration to some festivals we celebrate. We will look at Diwali again after half term.
We have also continued our learning about feelings, thinking about how we can help our friends when they feel sad or upset and how we can help ourselves when we feel this way too.
Today we had a VERY wet forest school. The laughter and smiles were contagious! The children loved hiding in the shelters, splashing in puddles and singing in the rain.
Tomorrow we are excited to make pumpkin soup to finish off the term.
Please can I take this opportunity to thank you for all your support this term, especially with the green words at home. I hope the children have a fabulous half term. They have done an incredible first term in school but are defiantly read for a week off school. We look forward to seeing you all after half term!
W/C 9th October 2023
This week we have been learning about Mr Big and how he is a huge gorilla who feels very sad. We have been learning lots more sounds to read and write with Fred and Mr Big's help. The children have loved taking their learning from carpet time and having a go at new skills in their play! It has been fabulous to watch.
In PE we have been popping pirates, practising our balancing skills as well as elegant gymnasts on the BIG equipment - which was very exciting. The children did a brilliant job of practising their shapes while on the ropes or on the large climbing frame, holding them with strength and control.
In Maths, we have been learning all about repeated patterns. The children then used loose parts to create patterns as well as continue some that were given to them. I was very impressed with their pattern making this week.
In Understanding the World, we have been learning about where we live. We know that we live in Crick, which is in England and on planet Earth. The children enjoyed using street view on the Interactive Whiteboard to find familiar places in Crick. The children also liked using the globe to find out where they hade been on holiday and if this was in England or a different country.
We have also been talking lots about our feelings and how to help someone who is feeling sad. The children are very good at this showing lots of kindness towards each other.
And on top of all of that, we had lots of parents and grandparents joining us for our open morning! It was fantastic to see lots of you join us and I hope you had a great time learning with your children.
Next week, brings us to parents evening where I look forward to telling you in person how fabulous your children are. Have a lovely weekend!
W/C 2nd October 2023
This week we have been learning about Little Red Riding Hood. We started off the week thinking about good and bad characters in lots of stories and then spent the rest of the week learning the story of Little Red Riding Hood. We used a text map to help us retell the story. Can your child retell the story using the picture below? We have also been learning lots more sounds and practising our green and red words. The children are doing brilliantly at this so thank you for all the practise you have done at home too!
In Maths we have been learning all about capacity. We have been using the balancing scales to compare objects to see which are the heaviest and which are the lightest.
We have also been learning about Autumn, we went on an Autumnal walk around the school field and found lots of different things that we could hear, see, smell and feel that let us know it is Autumn. The children also liked identifying these things at Forest School. They also loved exploring the woods by climbing trees, making dragon soup, climbing and bouncing on the compost heap, relaxing in the hammocks and searching for animals and plants.
In Gymnastics this week we have been practising our shapes on the low apparatus, which was very fun. We have learnt how to get on and off the equipment safely as well as holding our shapes with control on the apparatus.
We have also been learning how to stay safe when using technology. The children know that if they are feeling worried or something comes up on their computer/tablet they should tell an adult. The children have been practsting this while using the computer in our classroom.
W/C 25th September 2023
This week we have done lots of learning around the story of Goldilocks and the 3 bears. We have enjoyed retelling the story using puppets and discussing how the characters felt at different parts to the story. We have also enjoyed practising our gymnastic shapes in PE. We have learnt how to hold a star, tuck, straddle, straight and pike shape. We have also started to make short routine using these shapes.
In Art we have been drawing to music. We listened to different pieces of music, discussed how it made us felt and then draw whatever we wanted to as the music played. In our music less we had a go at using different musical instruments to repeat back a phrase. We use a maraca, a triangle, as drum and some claves.
In Forest School, we went to the woods! We had an amazing time exploring the woods, climbing trees, jumping and digging in the compost heap, playing games and making potions.
We have also been learning lots of sounds and have been using "Fred talk" (segmenting to help us read CVC words. Please watch this video to help support your child in reading CVC words at home.
W/C 18th September 2023
This week we have been learning all about Harvest. The children enjoyed learning the song "Big red combine harvester" and performing it with the whole school in their first assembly. Some children wanted to make all the engine parts to the combine harvester using playdough. We have also been practising our cutting skills making scarecrows and making a big combine harvester to go on display.
In phonics we have learnt lots of sounds and have started to segment and blend green words. In English we have been practising some movements ready for writing. In Maths, we have been comparing sets , seeing which sets match and which sets have the most and least number in them.
We have also been practising our fine motor skills using tongs and having a go at typing our names on the computer.
We had another fantastic Forest School this week on the field and were joined with the Year 6's which was great fun. We played lots of games and then made dens, potions and went on bug hunts. Next week we plan to go up to the woods! Yay!
W/C 11th September 2023
What a brilliant start to school! The children have had a fabulous time first week in school, exploring the classroom and the school. They have started to learn about the school values, lots of house points have been awarded already.
Here are just a few things we have been up to...
We have started to learn our sounds and sang lots of nursery rhymes in English. We have also started to learn the red words I and the. In Maths we have been starting to subitise numbers from 1 - 5. In PSHE we have been learning about our feelings. In Understanding the world we have been learning all about our bodies - the children could name lots of body parts, which was fabulous. In Art this week we have been learning to finger print and in PE we have been learning how to make shapes in gymnastics and how to move in different ways in Real PE.
We also had a fabulous time at Forest School, starting to learn how to cross the roads safely, what our Forest School rules are and explore the school fields. The children were fantastic!
On top of all of that we have made lots of friends!
First day in big school!
We had a great first day exploring our new classroom, playing with our friends and having a tour around the school.
Look at your new classroom....

Please see the video below to help with your child's phonics;
Fantastic resources to support learning at home
Learning to read with phonics-watch information videos and hear how to say each sound
Read, Write Inc - here you will find a series of information and tutorial videos explaining the basics of Read Write Inc-the phonics programme
Phonics Play - a great website to play games to practise the sounds we have learnt in school
Alphabet Song-We love this new take on an old classic-"A, B, C, D, E I'm in the jungle in a coconut tree". Listen to a song about the alphabet.
Purple Mash-an exciting and safe online environment where children can get involved in all sorts of creative projects to support their learning in Literacy, Maths, Science, ICT, History, Geography, RE, Art, Music, and Design and Technology.