Here at Crick Primary School, we believe that our children are the most important people and we endeavour to give all children lots of opportunities to share their thoughts and opinions and play an active role in the decisions that affect their learning and well-being.
One way we do this is through our Pupil Voice meetings. Each month Mrs Staniforth (our Acting Head teacher, will have lunch with one class). It is at these meetings that the children get to discuss what they like about the school and what they would like to see be improved.
Following the meetings, the views of the children are displayed. Staff then look at what we can improve.
What we like about Crick Primary School …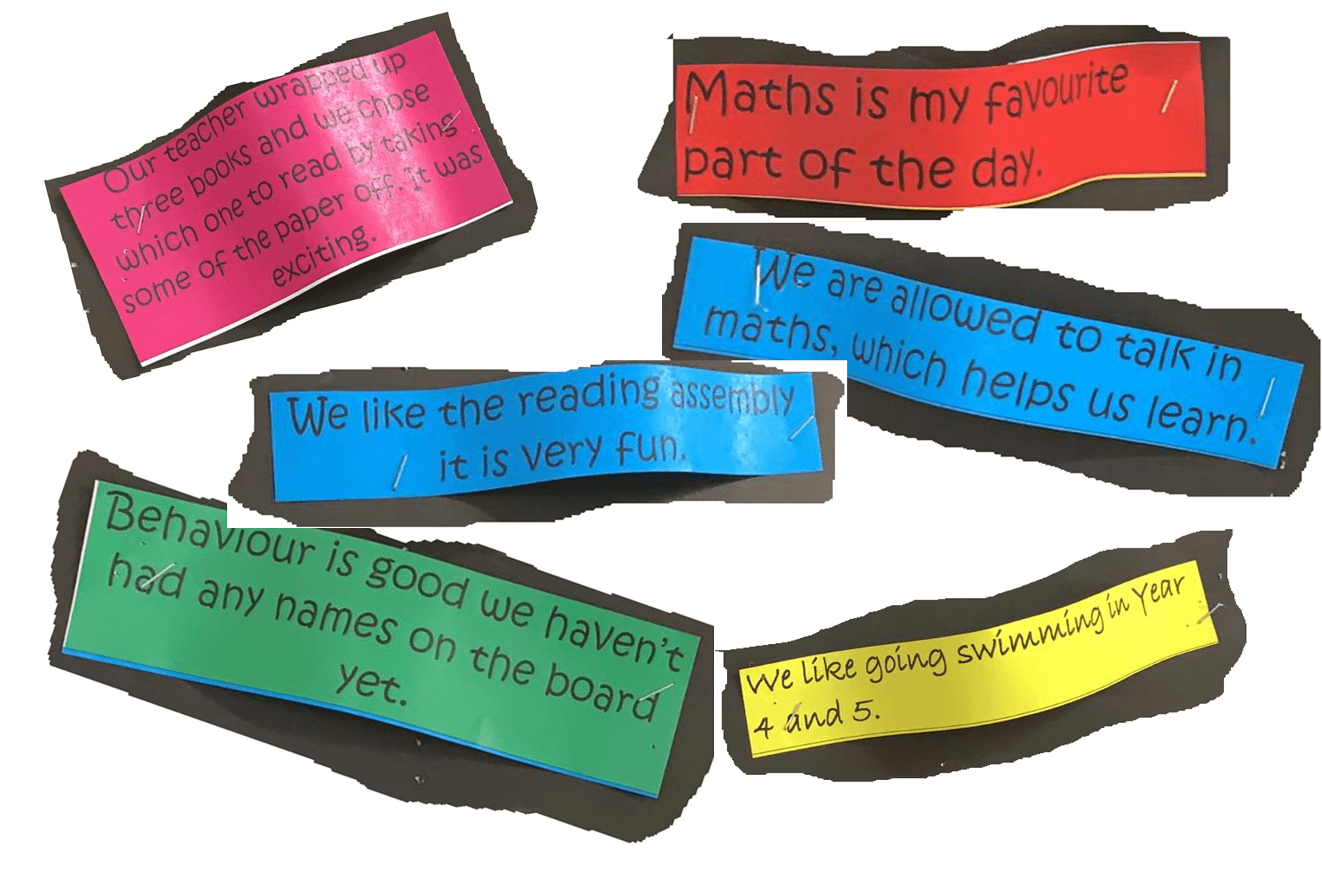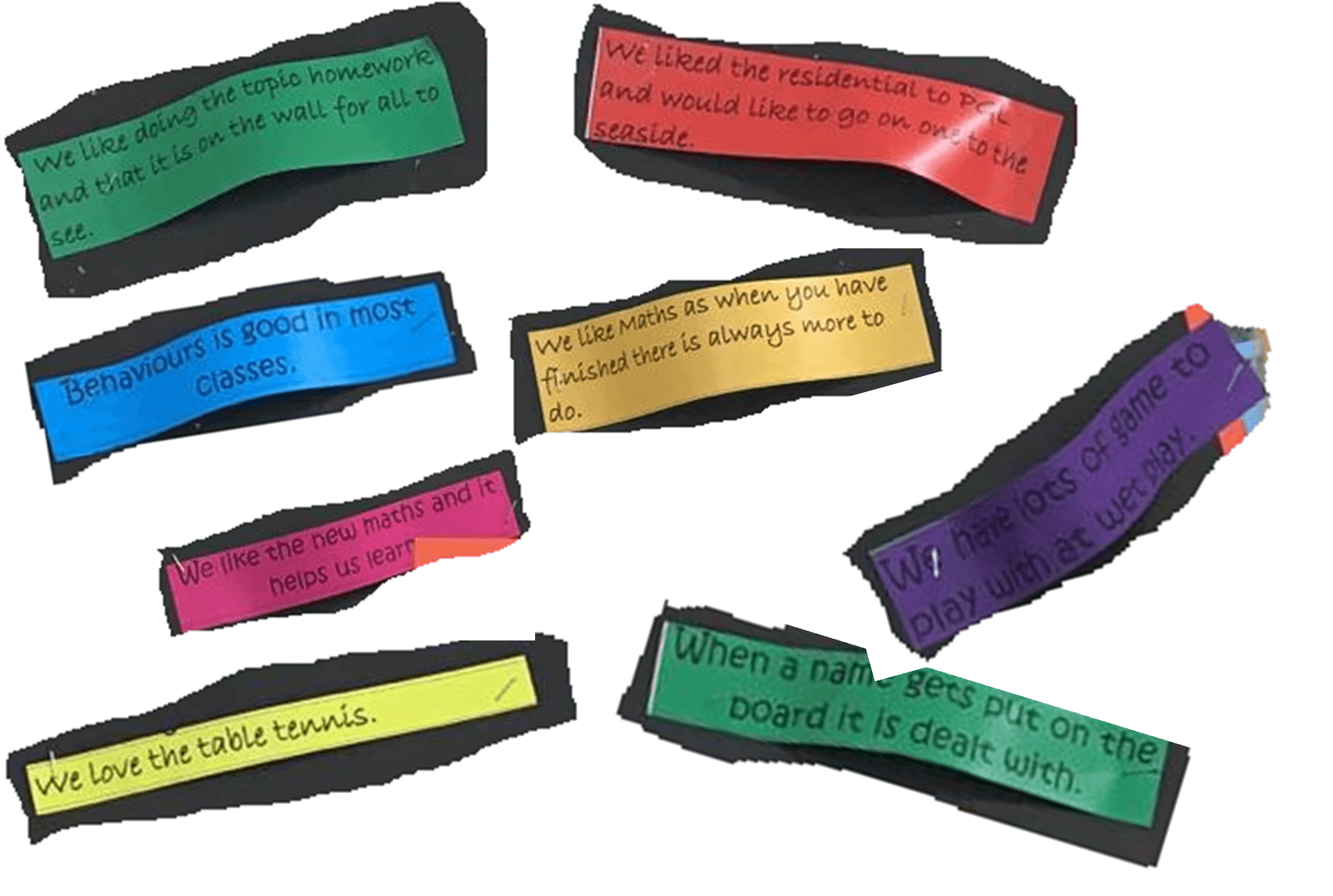 What we would like to change about Crick Primary School ...