Here at Crick Primary School, we believe that our children are the most important people and we endeavour to give all children lots of opportunities to share their thoughts and opinions and play an active role in the decisions that affect their learning and well-being.
One way we do this is through our Pupil Voice meetings. Each month Mrs Staniforth (our Acting Head teacher) and Mrs Brennan (our Acting Deputy), will have lunch with randomly selected pupils from Reception to Year 6. At these meetings, the children discuss what they like about our school and what they feel could be improved.
Following the meetings, the views of the children are displayed and staff discuss what we could work on and improve.
We had a lovely lunch with our Pupil Voice children on Tuesday 7th December 2021...
What we like about Crick Primary School …
What we would like to change about Crick Primary School ...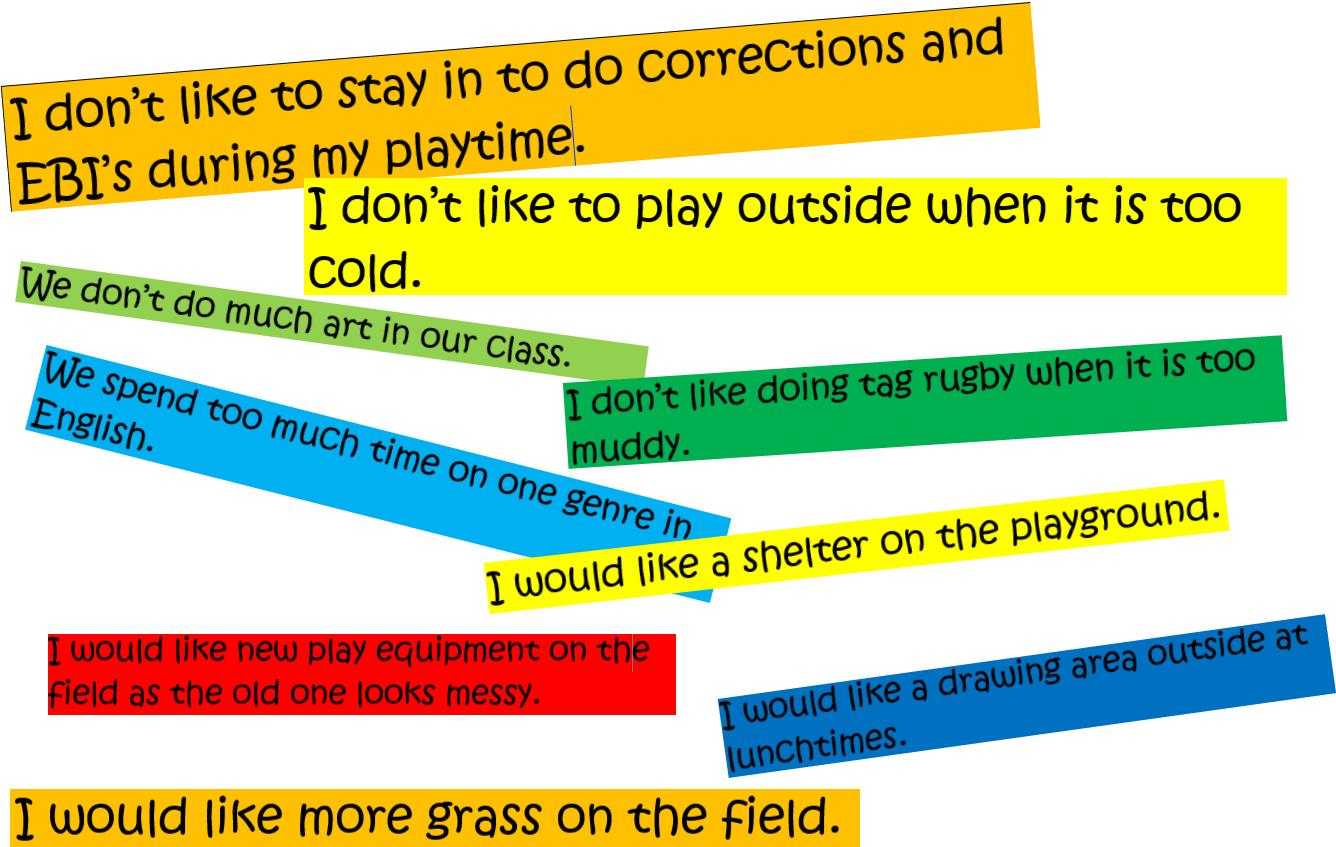 Our response on how we can improve on some of the suggestions you have made.
I have spoken to staff and we will make time for corrections and EBI's in the lessons.

We need to play outside and get fresh air. If it is too cold we will limit the time we are outside.

We have changed the timetable, so each week every class will get 1 hour of art a week, to make sure we are all doing the same.

When we next have our School Council meeting, we will ask how many other pupils would like a shelter for the playground, or other options they may like and take a vote on this.

The School Council have already discussed purchasing new equipment for the field and in the new year we will be meeting to look at what equipment we want to purchase.

We already take drawing equipment outside at lunchtimes, but we make sure all pupils get to have a turn if they want to.